Mobile app development on the Android platform is something that we at AppFutures are very passionate about.
Android is Google's operating system for mobile devices and has a bigger market penetration than the more publicised iPhone.
Handset manufacturers who run Android on their phones include: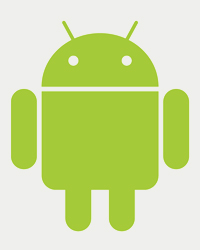 Motorola
Sony Ericsson
Samsung
HTC
LG
Garmin
Dell
Acer
Android users are growing faster than iphone users and the development of mobile apps should certainly take into account this vast Android userbase.
Android apps range from the simple to the sophisticated. The platform allows us to develop functional mobile apps that are easy to use, look great and will provide benefit to our clients and the end user.